Lubricators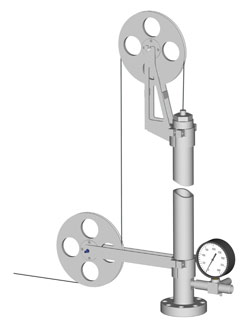 The lubricator is designed to seal the wellhead when running downhole tools or tools into it.
The lubricator uses a two-stage stuffing box seal with the ability to replace the working stuffing box under pressure.
There is a device for pressure control and product injection.
Temperature limits:
ambient air: from plus 40 ° С to minus 40 ° С
well fluid: no more than plus 100 ° С
Corrosion-resistant design – K2.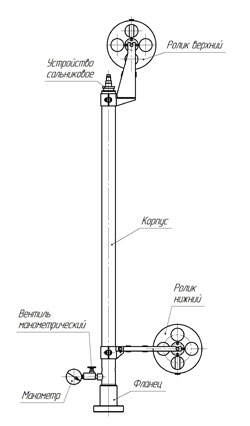 Designation
Dн, mm
Pн, MPa
Pipe height under the device, mm
Connection flange and steel gasket
Scraper wire diameter, mm, no more
Weight, kg
L65-21
65
21
2000
"Bakinka" RD26-16-40
3
90
L65-21-01
65
21
2000
GOST 28919
3
90
LP65-35
65
35
2500
GOST 28919
3
70
LP65-35-01
65
35
4000
GOST 28919
3
220
LC65-35
65
35
2000
GOST 28919
3
100