Check Valve 
KO7-65 / 40х14 (21) with the possibility of forced opening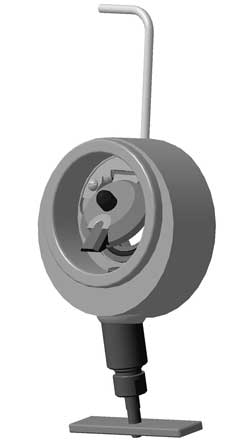 The check valve is intended for use as part of wellhead valves in order to maintain a given pressure drop between the pipeline lines, as well as to prevent the overflow of the working fluid in the opposite direction.
Possibility of reliable operation in the range of operating pressures from 0 to 21 MPa due to the use of a special seal. 
The main shut-off elements are made of corrosion-resistant steel.
valve weight 3.5 kg.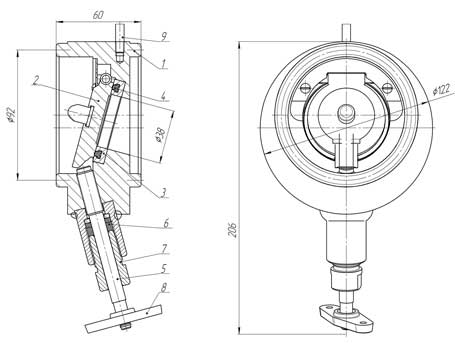 1 – Housing
2 – the Valve
3 – Saddle
4 – Sealing
 5 – Piston 
 6 – the Gland 
7 – Gland bush 
8 – Flywheel
9 – the Handle